Call center
Telephone:
1275
+36 96 328 138
Call center ( ):
Our telephone support service can help in billing and contract administration, ordering or modifying services, reporting an error, requesting information.
Telephone technical service ():
Ünnep és munkaszüneti napokon a technikai ügyelet 8:00 - 20:00 között érhető el.
Via telephone technical service you can report an error or requests for information from the technician.
Answering machine ( ):
Daily:
20:00 - 8:00 között
If you encounter an error, please report it as soon as possible to fix it faster! The record on the recorder must include the name of the applicant, contact information, the exact location of the error and a description of the error. Otherwise, we will not be able to begin the repair.
Customer Portal
You can initiate the client gate registration on the client gate page. To do this, you need your contract number (customer number) and your date of birth. If you have any problems with your registration please contact our customer service!
The customer gate offers you the following services :
you can view your contract details
you can view your balance
make online bank card payments
you can apply for an electronic invoice (e-invoice)
you can view a list of your own invoices and payments
you can announce your intention to pause or change your package
you can report an error
you can get a phone call detail list
Customer service
In order to protect the health of you and our employees, we have closed our personal customer service center due to the corona virus.
Of course, we will still be available via telephone, customer gate and email!
Address ( ):
E-mail ( ):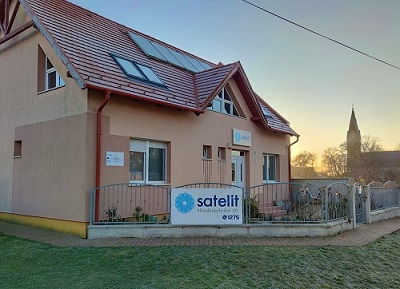 Our customer service offers
billing and contract administration
order, modify or cancel the Service
report an error
request for information